Address
5 Talbot Street, Hertford,
SG13 7BX
Contact Information
Find us here
R&D tax credit calculator
No need to find your calculator - use ours!
Small or Medium Business
Worldwide group has fewer than 500 staff and either not more than £100 million turnover or £86 million gross assets.
SME
Large Business
Worldwide group has 500 staff or more and either more than £100 million turnover or £86 million gross assets.
RDEC
Our Mission & Values:
Many companies that could qualify for R&D Tax Relief aren't taking advantage of it, possibly because they're unaware or don't understand the rules. At THIS R&D, we want to change that. We're here to help businesses submit claims that fully meet the guidelines and framework set by HMRC. Our commitment goes beyond business as usual; we're driven by the desire to positively impact companies by delivering value to those eligible for R&D tax credits.
Industries
It is possible to claim R&D tax relief across a range of industries!
Our Projects
Some of our finest work
About Us
Why Choose Us
A typical R&D claim is worth £15 – £30k… if it consumes a day of your time to realise, is it worth it?
With a mix of entrepreneurs and R&D tax specialists, we recognise how busy all business owners and their teams are, and as such we aim to take up less than a day of your time when preparing a claim.
We are an experienced team. Our Head of Tax Tom Byng has been involved in R&D Tax Relief claims for 20 years, working with hundreds of clients and thousands of claims. The other Directors have claimed R&D Tax Relief in their previous businesses. The passion to work in this field is fuelled by a belief that R&D Tax Relief is a catalyst for growth, which we want others to benefit from.
An R&D submission consists of a written report and an amendment of a Corporation Tax return. Our process is bespoke to every client, with all work being carried out in house at THIS R&D and not outsourced.
Our core values are aligned to creating opportunities for your business in the form of R&D tax credits, please feel free to contact us
Experts in our field
Facts about us

20
Years of experience

2000
Projects completed

£30M
Total value back to clients
testimonials
What our clients say about us
Director
@ Pharmaceutical Company
We work in the Pharmacy sector and we never thought that the investment in innovation we introduced to meet the health needs of the public we serve would ever be considered as R&D, until we met the THIS R&D team! It was an absolute pleasure to work with such a professional team who worked hard to successfully put our case forward but yet made it stress free for us. We will now be able to re-invest in more technology so that our highly skilled team can spend even more time with patients face to face. Furthermore, this has come at a time, when we in the Pharmacy sector are suffering government cuts and facing new challenges. I look forward to continuing to work with this amazing R&D team. I would highly recommend them, no matter what sector you work in. They know what they are doing and their work is highly professional. A big thank you and our heartfelt gratitude to Tom, Laurence and Ollie
Read more on Trustpilot
Managing Director
@ Software Development Company
Working with THIS R&D has been an absolute pleasure. They guided and walked us through the entire application process. With very little effort at our end we were delighted to hear soon after our application that we had successfully gained two R&D awards, each of which was valued at more than £30,000. I look forward to making more successful claims with them in the future.
Read more on Trustpilot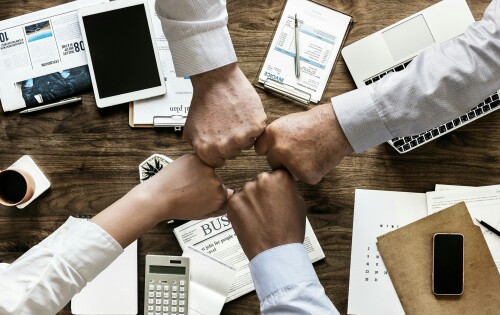 Alone we can do so little, together we can do so much.
Learn more about our teams' passion and expertise in R & D